Welcome to the first of Hawke Media's monthly Special Report. 
What You Can Expect
The new format will be an aggregate of research culled from the current month-long period, including trends, data, visualizations, and insights from news organizations, partners, and other reputable sources.
Our goal is to bring together the most relevant information for you and your business with high-level analysis to help you make informed decisions based on the information available.
Let's get into it.
Employment & Income
Source: CNBC
"The numbers are out, and on the top line they are way worse than expected. Something seems very off: only 266,000 jobs created in April, and the unemployment rate ticked up to 6.1%, according to the report."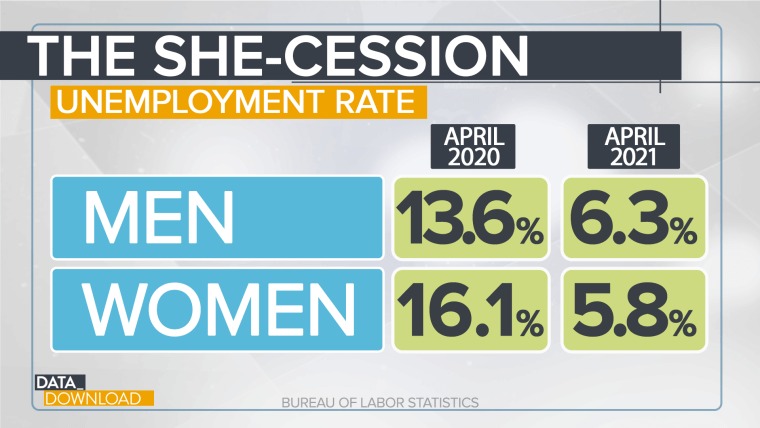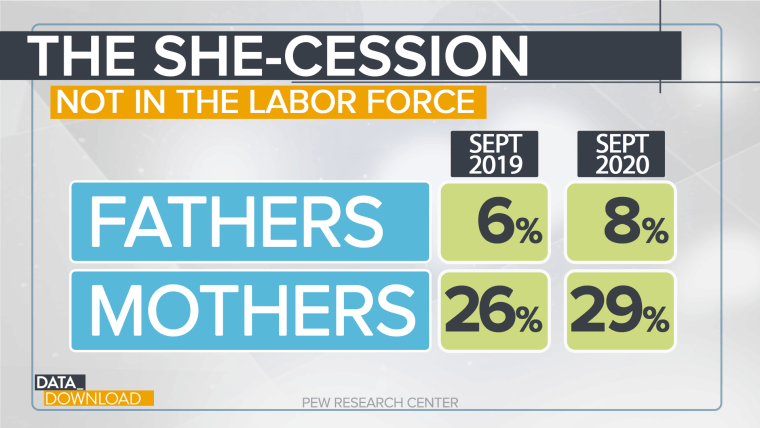 Source: NBC News
Women were one of the hardest hit demographics of the pandemic, particularly working mothers, who've had to leave their jobs to care for their children.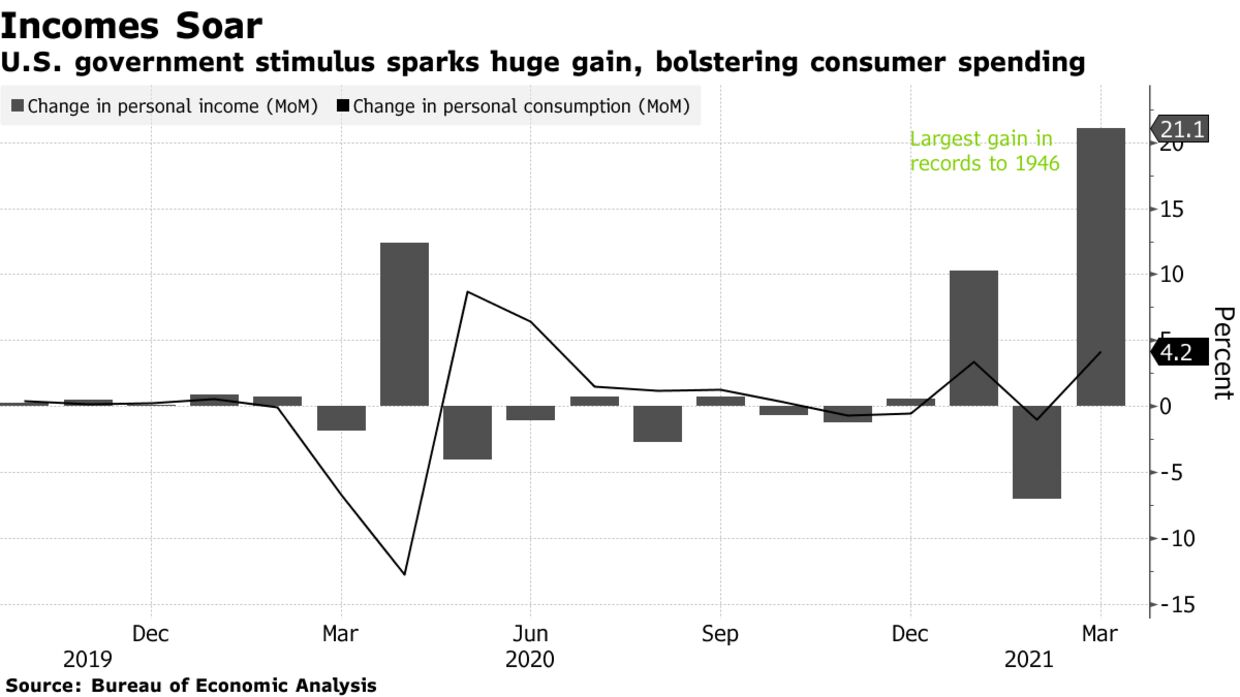 Source: Bloomberg
It seems the recent stimulus package bolstered spending and increased the overall personal income of American to the largest amount since 1964, propping up low wage earners as well.

Despite or in line with that, "According to the Labor Department, consumer prices jumped 2.6% in the year ended in March — the biggest 12-month increase since August 2018, with economists watching whether the increasing prices will affect inflation rates." –

LinkedIn News
Source: Klarna
This 65% of Millennials underscores the recent reports that the 25-37 year olds earn 20% less than their baby boomer counterparts at the same stage in life, despite nearly 40% having at least a bachelor's degree compared to ~25% of Boomers.
Major Cities & California
Source: LinkedIn News
Individual confidence is on the rise as inhabitants of cities across the country show more optimism and security as the shroud of the pandemic begins to lift off of the nation.
Source: Cal Matters
"According to new data released today by the state Department of Finance, California's population declined by 182,083 people in 2020. That's the first time that annual statistic has come with a minus sign since 1900, when the department began collecting these estimates."

Cal Matters

And from 2010-2020, US Census data shows that California's population has grown at the slowest rate of any state in the country.
Advertising
Source: eMarketer
Digital ad spend for 2020 nearly met projections at 12.7% growth, missing by less than a percentage point. While traditional advertising like TV and print contracted some 15.7% worldwide.
Source: MediaPost
"Podcast advertising revenue rose to $842 million in 2020, from $708 million in 2019, helped by a particularly robust, 37% year-over-year gain in the fourth quarter." –

MediaPost

Advertising on podcasts can be a good way to gain consumer trust by having your brand endorsed or presented by an already influential voice.
Source: Parse.ly
A new report from Parse.ly shows how users interact with their devices throughout the day, usually peaking between 4 and 5 pm. This gives a good indication of when your customers are most active and likely to see and engage with your advertisements.
Online Spending Post-Pandemic
Source: Qualtrics
In all but two regions surveyed worldwide, the number of respondents largely plan to buy more online after the pandemic than revert to shopping in-store.
Customer Expectations
Source: Gladly
According to new research from Gladly, an all-in-one customer service platform, customers are overwhelmingly expecting great service from brands and will reward the brand in kind with loyalty and referrals.

63% "fall in love" with a brand because of great service and 62% would recommend the brand to a friend.
Source: LoyaltyLion
Recent research from LoyaltyLion revealed that to be an active member of your brand community, customers want three things: 
Financial benefits

: 81% want discounts and financial perks

Experiential perks

: 72% of your most engaged community members want invites to exclusive events 

Brand alignment

: 76% of these customers want a greater understanding of what you stand for or believe in
Offer these to customers and you'll build a community full of Insiders who bring you consistent value over time. 
Sign up for the research and learn how to channel all your marketing to build a thriving customer community.